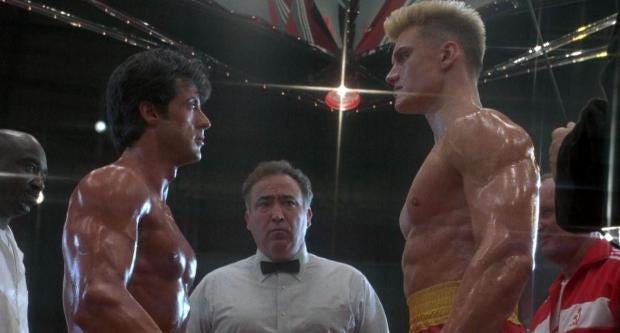 There has been minimal movement on the hopeful sequel to Creed, a passion project of director and writer Ryan Coogler (Fruitvale Station), who has not been tied to direct the sequel due to his obligations with Marvel's Black Panther which is wrapping up production. Sly himself has been reported to be writing the script for the film and that it appears the script will feature the return of Dolph Lundgren's iconic Siberian villain Ivan Drago.
The original film was both a sequel and a spin-off all beautifully wrapped in one that presented a new story to the audience that centered around, not Rocky, but the offspring of Rocky's foes turned friends Apollo Creed. Adonis Johnson (Michael B. Jordan) was portrayed excellently by Coogler's acting muse and was one of the many reasons the film was so good, but even though the Rocky franchise is a testament to great American filmmaking, whether you like them all or not, there is a level of cheese and over stretching of the franchise after the third film.
Hopefully with Sylvester Stallone writing the film it doesn't take away from the story that was started with Adonis and Rocky's relationship. The last thing we need in the script is a silly rematch between Adonis and Lundgren's son or something. Of course, there are plenty of ways to tell a story of closure and redemption with Adonis' character if he meets the man that killed his father in the ring. If that's the direction Sly is going then I'll be all for it. I just hope there's time and interest in bringing back Coogler to direct the sequel post Black Panther.