It's been a long while since I've done my Movies by the Decade segments here on the good old range, but I figure I've had a long enough vacation. The 70's may be the richest and most important decade of film there is when it comes to shaping Hollywood and film into what it has become across the states. The variety of film is only the beginning, but the innovation and the timeless stories of how many of these classics came to be sells itself.
Due to the abnormally large amount of great films from each year from 1970 to 1979, I will give my top film of that year with a list of the other great films of that year. Without further adieu, the list….
---
---
1970
Patton directed by Franklin J. Schaffner
The film that took home the Oscar for Best-Picture as well as Best-Original Screenplay written by none other than Francis Ford Coppola is a biographical drama about controversial World War II hero General George S. Patton. It's epic film that spans most of his military career for almost three hours like most films of the 70's and prior.
The Aristocats directed by Wolfgang Reitherman
Five Easy Pieces directed by Bob Rafelson
MASH directed by Robert Altman
Little Big Man directed by Arthur Penn
---
1971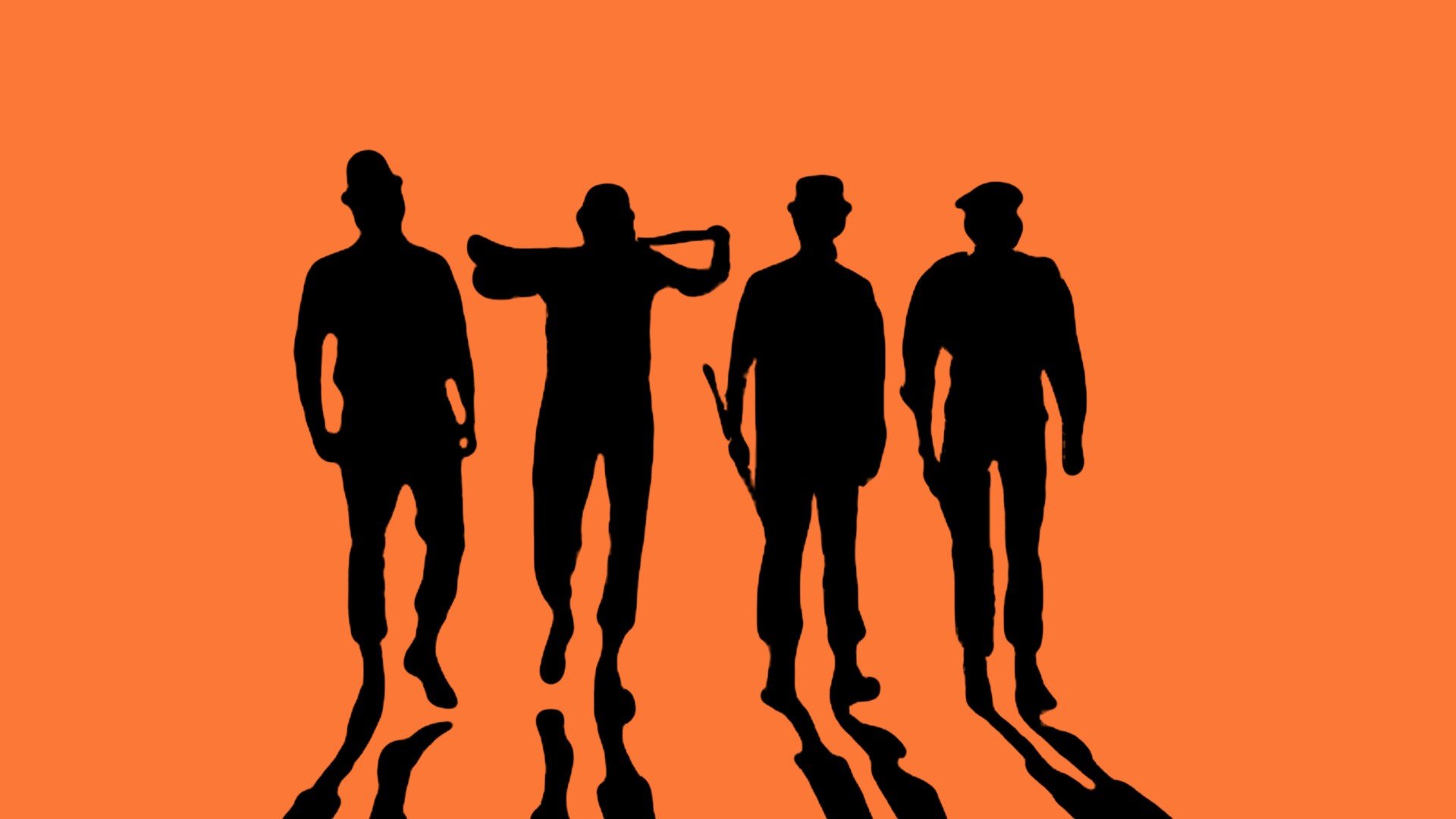 A Clockwork Orange directed by Stanley Kubrick
Kubrick is one of the greatest directors in history thanks to an obsessive nature that made sure each frame was exactly how he wanted it, even if it made all of us cringe or feel icky by the end. This adaptation from the book of the same name is grim, disturbing, and flat out insane. Kubrick's message was felt loud and clear and he made sure to ruin a perfectly wonderful song like "Singin' in the Rain" for anyone that has seen the film.
Willy Wonka and the Chocolate Factory directed by Mel Stuart
The French Connection directed by William Friedkin
Dirty Harry directed by Don Seigel
The Last Picture Show directed by 

Peter Bogdanovich

Fiddler on the Roof directed by Norman Jewison
Harold and Maude directed by Hal Ashby
Duel directed by Steven Spielberg
Get Carter directed by Mike Hodges
---
1972
The Godfather directed by Francis Ford Coppola
There's no question this and it's predecessor will be number one on most lists they show up on. Their influence is unmatched and may be considered one of the most important films of all time, if not being the best overall. Obviously, we know of Marlon Brando as Don Corleone and Al Pacino as Michael Corleone, but the cinematography to the idea of an American dream is presented in such a way that it's hard to compare to anything else before or after it.
Cabaret directed by Bob Fosse
Deliverence directed by John Boorman
The Poseidon Adventure directed by 

Irwin Allen, Ronald Neame
---
1973
Mean Streets directed by Martin Scorsese
The origin of Scorsese's movie career alongside friend and muse Robert De Niro, Mean Streets serves tells the story that Scorsese more or less lived when growing up as an Italian in New York during the 1970's as a youth running with the wrong crowds. It's a real reflection on the director and a young Harvey Keitel and De Niro that proves they were immense talents even early on.
The Exorcist directed by William Freidkin
American Graffiti directed by George Lucas
Enter the Dragon directed by Robert Clause
Serpico directed by Sidney Lumet
Soylent Green directed by Richard Fleischer
Robin Hood directed by Wolfgang Reithman
---
1974
The Godfather Pt. II directed by Francis Ford Coppola
As I eluded to earlier, The Godfather and The Godfather Pt. II are always going to be number one on their respective lists, it's just that simple. There are two camps with both films, one camp liking the first one more, and the other who likes the sequel more. It's terrific debate that doesn't have a wrong answer, but it proves that this sequel is not only one of the best sequels, but one of the best films ever made.
Young Frankenstein directed by Mel Brooks
Blazing Saddles directed by Mel Brooks
The Conversation directed by Francis Ford Coppola
The Great Gatsby directed by Jack Clayton
The Sugarland Express directed by Steven Spielberg
Chinatown directed by Roman Polanski
---
1975
Jaws directed by Steven Spielberg
It's the film that created the summer blockbuster and created a fear that still lives on to this very day. Sharks are scary because of Jaws and movies get released in the summer time so much simply because Jaws did it first and made so much freaking money. Not only that, but it's damn good movie too. Some of the most quotable scenes of all time exist in Jaws as well as one of the most iconic scores in the history of film thanks to John Williams.
One Who Flew Over the Cuckoos Nest directed by Milos Forman
Barry Lyndon directed by Stanley Kubrick
Monty Python and the Holy Grail directed by Terry Gilliam and Terry Jones
The Rocky Horror Picture Show directed by Jim Sharmon
Dog Day Afternoon directed by Sidney Lumet
---
1976
Taxi Driver directed  by Martin Scorsese
In Martin Scorsese's coming out party as a director, he vividly paints a picture of New York from the slimy, villainous streets that our anti-hero Travis Bickle sees it. Juxtaposed by a mesmerizing jazz tune simply named "Theme From Taxi Driver" composed by the late  great  Bernard Herrmann who died right before the film was released. It's the film that had us asking ourselves and people around us "You talking to me?". One of the best quotes in my eyes, though, has to be "I got some bad ideas in my head".
Rocky directed by John G. Avildsen
Carrie directed by Brian De Palma
The Omen directed by Richard Donner, Tom Jung
All the President's Men directed by 

Alan J. Pakula

The Outlaw Josey Wales directed by Clint Eastwood
Logan's Run directed by Michael Anderson
---
1977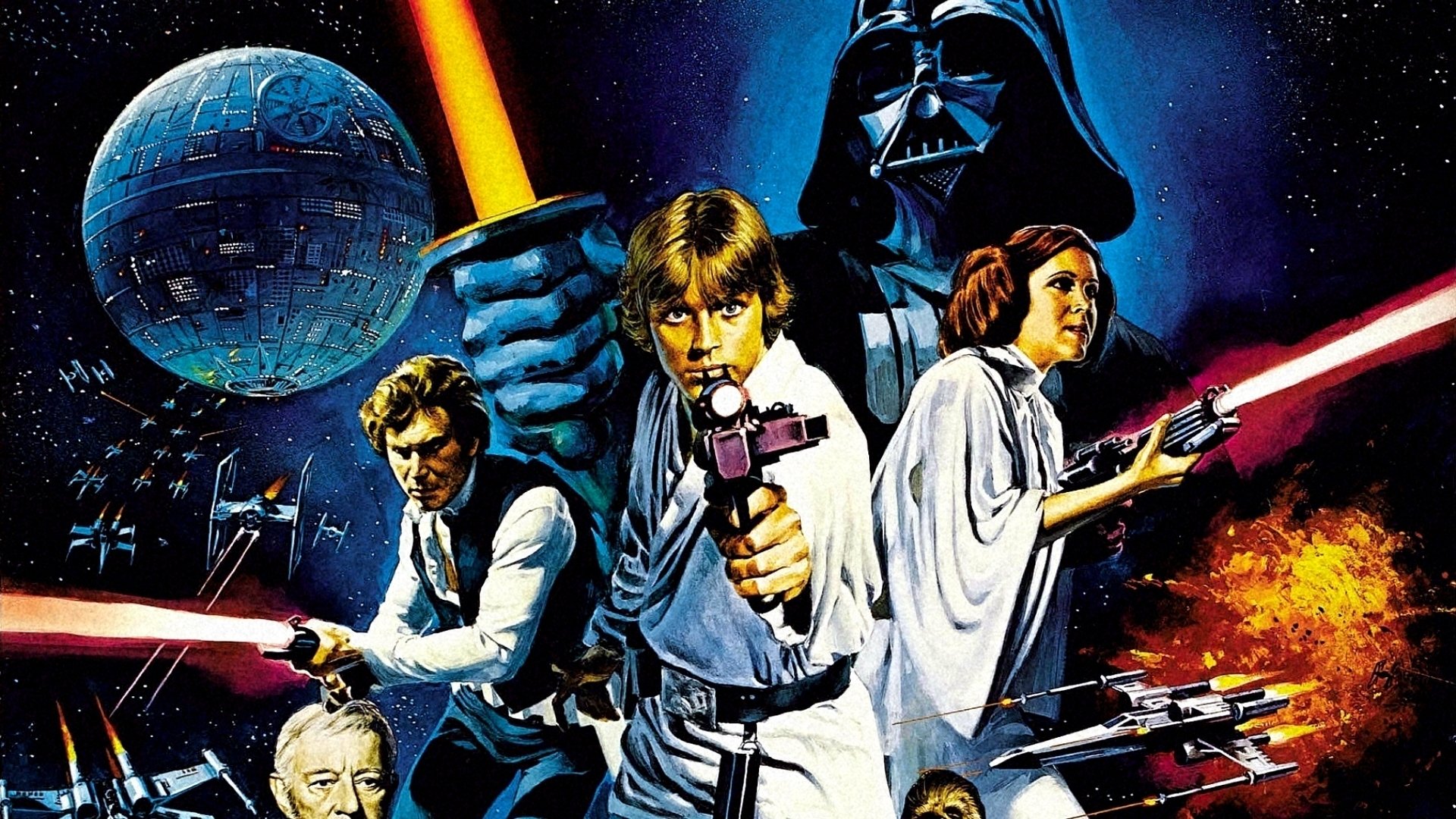 Star Wars: A New Hope directed by George Lucas
The film that changed the world forever as we know it is the clear choice here, but when I looked at what 1977 had to offer, I had to be sure I was just voting with bias. Once I looked again, I realized I made the right decision. Star Wars aren't just films, they're a whole culture, an entire religion to some, and the culmination of innovation and inspiration. Lucas mucked up those prequels more than a four-wheeler in dirt, but he at least got the first of the original trilogy spot on.
Close Encounters of the Third Kind directed by Steven Spielberg
Annie Hall directed by Woody Allen
Saturday Night Fever directed by John Badham
Eraserhead directed by David Lynch
The Rescuers directed by 

Wolfgang Reitherman, John Lounsbery, and Art Stevens

Smokey and the Bandit directed by Hal Needham
The Spy Who Loved Me directed by Lewis Gilbert
Pete's Dragon directed by Don Chaffey
---
1978
Superman directed by Richard Donner
The film that made us believe a man could fly and it still does. Who many of us think of when they say Superman, Christopher Reeves epitomized, truth, hope, and the American way with ease. His presence alone made for a heroic scene, but it all starts with the iconic John Williams score through the equally iconic opening credits. It was made in a time when comic book characters were after thoughts when it came to being adapted into films, but Donner proved it possible in more ways than one.
The Deer Hunter directed by Michael Cimino
Halloween directed by John Carpenter
Grease directed by Randall Kleiser
Animal House directed by John Landis
Midnight Express directed by Alan Parker
---
1979
TIE: Alien directed by Ridley Scott & Apocalypse Now directed by Francis Ford Coppola
It was either Apocalypse Now or Alien. As tough as that decision actually ended up being, I'm going to say this, I think Apocalypse Now is one of the best films of all time, period, but so is Alien. So I picked both. These are totally different films, but are both so perfectly crafted to create atmospheres that reel the audiences in like fish. They present tension, claustrophobia, and the constant fear of death without anyone being able to do anything about it. One is a sprawling Vietnam-war epic while the other is a sci-fi/horror/thriller unlike anything else at the time.
Being There directed by Hal Ashby
The Warriors directed by Walter Hill
Star Trek: The Motion Picture directed by Robert Wise
Kramer vs. Kramer directed by Robert Benton
All That Jazz directed by Robert Fosse
Escape From Alcatraz directed by Don Siegl
Mad Max directed by George Miller
The Jerk directed by Carl Reiner
Manhattan directed by Woody Allen