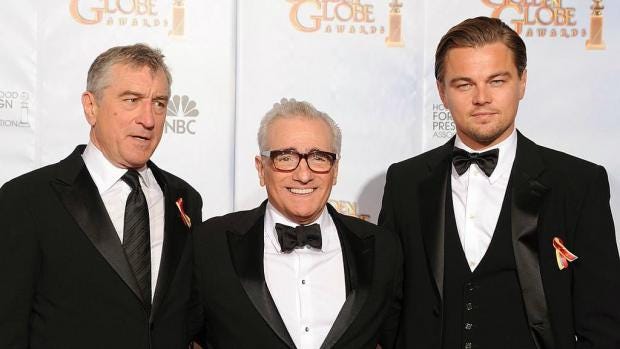 The moment we've all been waiting for in the film world could finally be upon us. As we wait to hear about the deals settling in and the checks not bouncing, Scorsese and his two muses Leonardo Dicaprio and Robert De Niro could be teaming for their first collaboration with Scorsese in their long tenured careers.
Killers of the Flower Moon: The Osage Murders And The Birth Of The FBI is not only the title of a book, but also a real life story on how the FBI came to be and how the rise of one J. Edgar Hoover after investigating the murders of members of the Osage Indian tribe in Oklahoma. The studio is looking for big stars and I don't think they get much bigger than Scorsese, De Niro, and Dicaprio. Scorsese is figuring out his long awaited project The Irishmen over at Netflix which was bought for a record breaking $105 million at the movie streaming giant.
The film's themes are going to be about greed, conspiracy, and murder in the Indian nation which is not something you see or read about at all so while it may not be the friendliest light for the natives, it will at least be a more uncommon narrative overall.
Scorsese has worked with DiCaprio five times and likely seven if this film and The Devil In the White City comes to fruition while Scorsese and De Niro have been friends since the early 70's having worked on eight feature films in their respective careers. This could be the most exciting paring of actors since…well, the last Scorsese movie we heard was being cast with iconic actors – that's reference to The Irishman which has De Niro, Pacino, and Pesci – which is something you can always count on with Scorsese films.
Source: Deadline