It's a shame indie films are so hard to come by when you're not in New York or LA because there seems to have been an unstoppable amount of great ones this time around. Sadly, I didn't get to see the talked about films early like some critics such as; Moonlight, Live By Night, Paterson, Silence, The Handmaiden, or something like Fences that isn't even in wide release yet. Obviously, when I get the chance  to see them, you'll all be the first to see and read my thoughts.
With that said, I still got to see a ton of terrific films, and a ton of not so great ones this year. The Top 10 Worst of 2016 will be coming shortly after this list so stay tuned… But for now, let's start this list off with some films I have seen and tell me what you think afterwards.
BUT FIRST, some Honorable Mentions: Zootopia* / 10 Cloverfield Lane / Hail, Caesar* / Hunt for the Wilderpeople / Moana /  Don't Breathe / The Lobster / Swiss Army Man / Don't Think Twice / Hacksaw Ridge*
* indicates it was really close to making the list
---
---
10. Captain America: Civil War
Even though indies were clearly the winners of 2016 when all seemed lost, there was one blockbuster film that managed to blow us all way even more than it's sequels and that was the third installment in Captain America's now trilogy. With Team Cap vs Team Iron Man duking it out amongst each other, we also got the exciting introductions to the newest Spider-Man (Tom Holland) and Black Panther (Chadwick Boseman). It also was a terrific way to lead us to the next few films in the Marvel line-up while still giving us a film all on it's own.
---
9. Manchester By the Sea
This was a weird one for me, not because the film was bad, but because it was depressing as hell yet I couldn't stop thinking about it. My frame of mind on that is, if I can't stop thinking about something, it must have some sort of value to it, and Manchester by the Sea does. It's an almost too intimate and realistic look on family and tragedy while painting a picture on the realities what a person feels or doesn't feel in their everyday lives. Casey Affleck is terrific while the direction is crisp, detailed precision to give that bitter cold feeling of the characters as well as the characters personalities.
---
8. Deadpool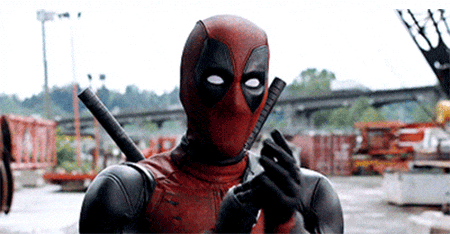 I haven't found someone who hasn't enjoyed Deadpool yet. Ryan Reynolds takes on the role he was supposed to play his whole life as the Merc with the Mouth. Bloody violent, vulgar as a sailor, and funny as hell, Deadpool proves that not all heroes need to wear capes or follow the rules to be cool. It's exactly what fans and filmmakers would have wanted when creating this movie and it only took ever a decade.
---
7. Kubo and the Two Strings
LAIKA Studios is the Pixar of stop motion with the quality to match. The beautifully original samurai tale has some of the best animation of the year, if not the best, with emotional tug that works for both kids and adults. The voice cast does the job you'd hope without ever taking you out of the film like we all feared. I would put this higher if I had seen it twice, but alas, I have not nor do I have the blu-ray just yet… I will have that blu-ray!
---
6. Batman v Superman: Dawn of Justice (Extended Cut)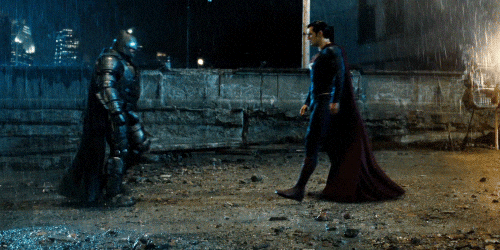 Yes I know, DC is terrible and Marvel does it better blah blah blah. You're not impressing anyone with your sweaty fanboy reactions to the work Zack Snyder did on BvS. Maybe if the studio just sucked it up and released the Extended Cut of the film like they did on blu-ray there wouldn't be so much backlash. Is it perfect? No, it's really not, but the questions you had for the film were easily answered with just a few important scenes that present the film as a complete production. The action is terrific, Snyder's visuals are gorgeous, and the cast – Eisenberg not really withstanding – are outstanding in their roles.
---
5. Arrival 
One of the smartest films made in a while as far as science-fiction goes, I think it's safe to admit that this took us all by surprise. Director Denis Villeneuve doesn't make bad films and Amy Adams doesn't have a bad performance that I can think of and it shows. While it has aliens, this film has a shell that's extremely drama based with a perfect blend of science and science-fiction to go around. You'll be pondering in silence at what you just watched for days and weeks after you've watched it.
---
4. Hell or High Water
Remember when I said indies definitely won the year, well, this was the film that confirmed it. Chris Pine and Ben Foster excel as two brothers that rob banks and that's about it if we're being honest, but it's the execution that wastes no time to make you gravitate towards the characters throughout the film. No matter what side you see, these characters are fleshed out with flawlessly written dialogue and simple explanation. The film also has a lot to say within itself that you can appreciate and catch when you look hard enough.
---
3. The Nice Guys
Shane Black returns to his wheelhouse of buddy comedies that fuse with crime noir. Ryan Gosling and Russell Crowe are the dynamic duo for this one as they give us some of their most hilarious roles in their careers, especially Gosling as the bumbling idiot of a private eye. Oh, did I mention this is set in 70's LA and the plot revolves around these two dudes trying to find a pornstar? Yep.
---
2. Sing Street
This may be one of the most charming coming of age films I've ever seen and coming of age movies are pretty impressive in the grand scheme of things. Set in 80's Dublin, a young boy whose family is going through personal and financial troubles tries to impress a girl by starting a band. Turns out, they aren't too bad, and their progression as artists and young men grows at a rate you can't help but hone in on. The music is wonderful and heartwarming and presents the ideas that all people in love should admire.
---
1. La La Land
This is unmatched as the best film of the year whether this was technical or personal list, but in this case it's both. Damein Chazelle delivers like a master on just his second outing as a full time director to much avail. It's not only one of the most aesthetically pleasing films I've seen maybe since Jet Li's Hero as far as the usage of colors, but mix that with an original musical about the importance of chasing dreams and realizing love comes in many shapes and forms then you get what I consider the Best-Picture of the Year.