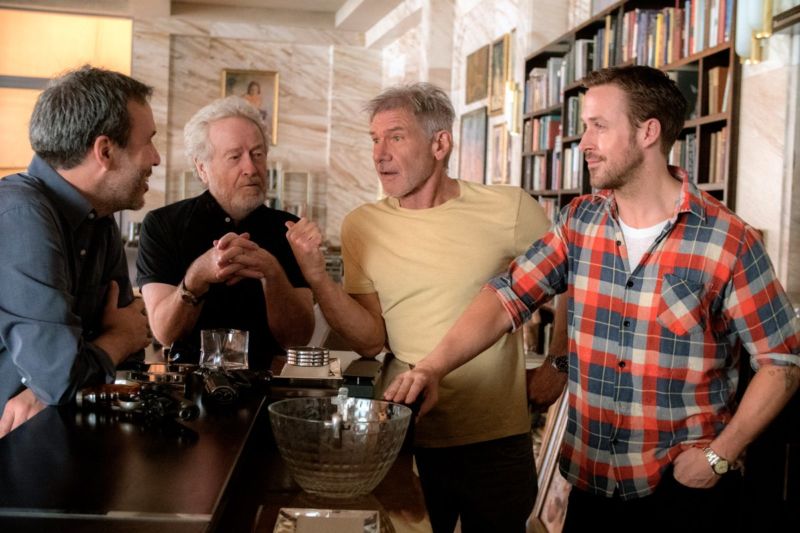 Ridley Scott has two of the most important and iconic science-fiction films ever created to his name in Alien and the original Blade Runner, but hearing they'd make a sequel for the ladder film took people by surprise. The tension diminished when we realized they were taking this as seriously as they could by hiring Sicario director Denis Villenueve and adding Ryan Gosling among other to the mix with an aged Harrison Ford returning as Deckard.
The film now has an official title that adds three numbers to Blade Runner 2 and those are 0, 4, and 9. Yep, Blade Runner 2 is now officially titled Blade Runner 2049!  We still have no idea where the story plans of going after the original film in 1986, but the original writers of the film have returned to work with the team for the film (Hampton Fancher and Dave Green) so that counts for something. We can at least use simple math to figure out that the film will be set thirty years exactly after it's fictional future of 2019 and go in "real time".
The mystery behind the film excites me and is getting more stoked for the film than before which means the marketing is clearly working. The cast is outstanding, Denis is one of the newest directing stars in Hollywood thanks to his wide range of films and grimly told narratives which works perfectly for a sci-fi noir such as this with the talent to match. It's also great to see the four men together (as seen above) with the film likely putting the finishing touches on the project.
Sources: ScreenRant & ArsTechnica