(Edited) 
If you didn't see my last post, I asked for volunteers of all types to list their favorite films from descending order (I think that means 1-10), and they sent me their films through their own subjective lenses. I wanted to start doing this mainly because I have this weird love for making lists, but it also allows me to see different people's tastes in films and I can hear why those movies impacted them so much.
---
Albert V. 
1. First Blood (1982): "One of my favorite endings to a movie as well as the ending theme song" "This movie makes you realize  that no matter how much of a service  you are to your society and how many friends you have, it's just you against the world."
2. Rocky (1976):  "It gave me a training montage theme that I can always work out to"
3. Scarface (1983):  "Lots of memorable quotes and scenes" "You eventually learn there isn't just good and bad, but simply different perspectives"
4. Back to the Future (1986): "An all around fun movie I can watch over and over again"
5. The Terminator (1984): "Love the dark and gritty tone as well as dark 80's sci-fi synthesizer music"
6. Return of the Jedi (1983): "To bring this into context, I was watching Star Wars before the prequels i.e. whiny Christian Haydensen…" "It's not until ROTJ that you see underneath Vader to reveal that he's just a broken man.."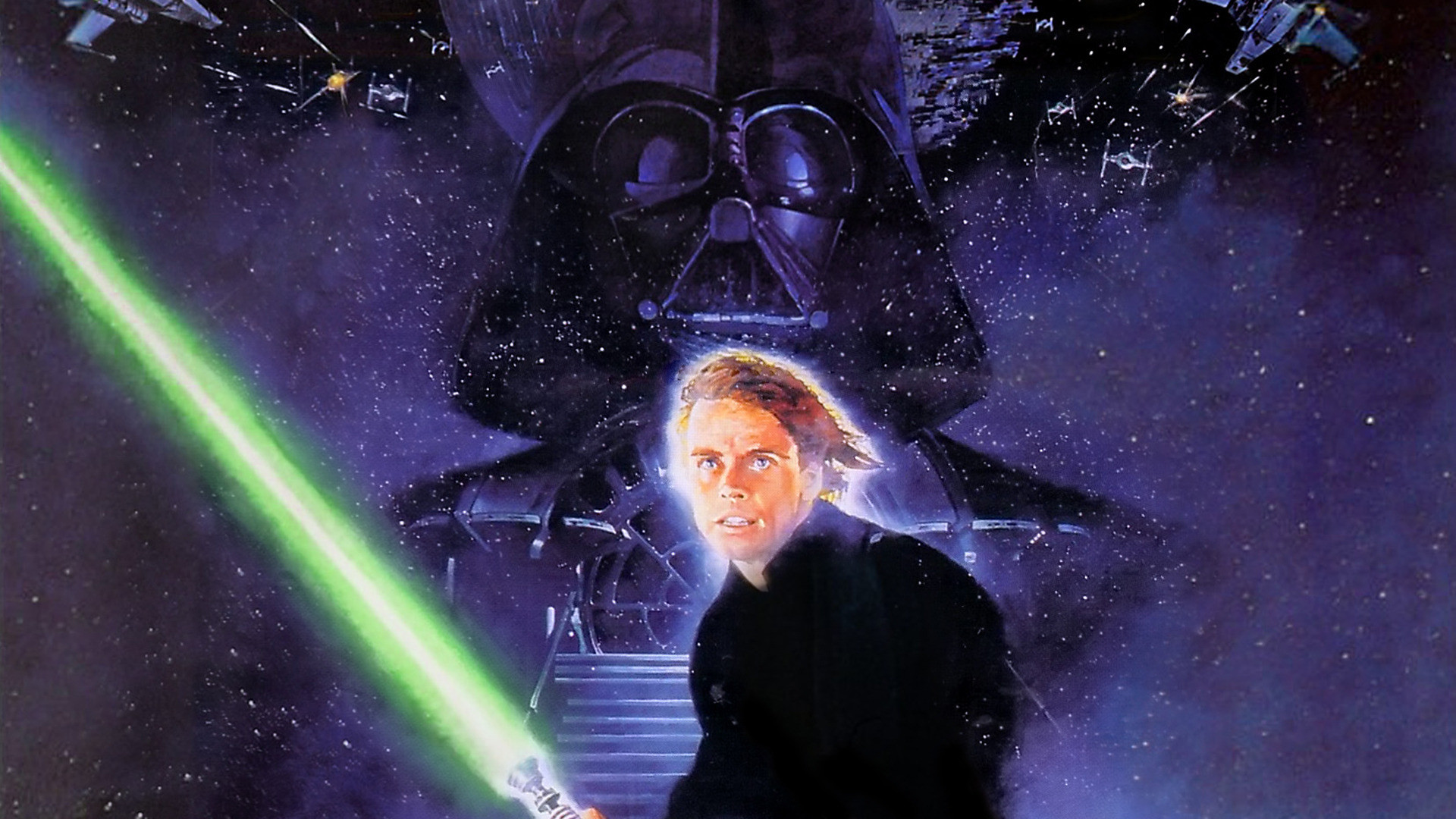 7. Batman Returns (1992): "Overall Batman Returns was a misunderstood movie, IMO. Very sad that they never followed through with the Catwoman follow up movie i.e. to continue the story of Michelle Pfeifers Catwoman after she got her vengeance."
8. Star Trek II: The Wrath of Khan (1982): "Leaps and bounds better than the previous film of its time. Ricardo Montalban as the vengeful Kahn Noonian Singh, an aging Captain Kirk coming to grips that his passion lies in commanding a star ship and not behind the desk as aging Admiral"
9. Transformers: The Movie (1986): "The art was leaps and bounds better than the original TV show and they were able to bring back the classic voice talent for the much darker movie version."
10. Friday the 13th Part 2 (1981): "The classic ending to Friday 2 is one of my favorites."
---
Jake H.
I would like to begin this by saying that this was far more difficult than I could have ever imagined. I found it far too difficult to choose from the list of 135 movies I made to choose from, and I guarantee that I missed so many on that list alone. Soooo, I made my top 10 with a list of my favorite movies from my favorite genres. I will stop trying to add an asteris

k

next to my list and own my decisions. And, here  

we…go.
1. Star Wars (trilogy): "Sci-Fi is my jam and this far-far-away universe has force pushed its way into my nerdy heart for years now. Love the characters, books, comics, video games and most of the movies so far!
2. The Dark Knight (2008) – "It's hard to tell if this is my favorite comic book movie of all time, but it's easy to say that this movie had it all: story, action, romance, heroes & villains. Also, a marvelous swansong to the late Heath Ledger."
3. Deadpool (2016)– "Best action-comedy ever and it helps that it's the most accurate comic book adaptation to date. Mic drop on a plate of chimichangas!"
4. GhostBusters (1984) – "Listen…You smell that?" It's the smell of Bill Murray getting his own special category and making the list in epic fashion! Come on! It's Bill Eff'n Murray."
5. Die Hard (1988) – "It's probably no surprise that this movie could make a top 10, but you may be surprised that I chose it bc it's my vote for greatest Christmas movie of all time!"
6. Golden Eye (1995) – "Hard to choose just one Bond film but this one was the best! Maybe it was the combo of great film + revolutionary FPS game, but this is the film that always comes to my mind when I think."Bond, James Bond"."
7. Good Will Hunting (1997) – "As for award winning movies…I was introduced to this movie years after the fact and found it to be brilliant and fell-in-love with the Robin Williams/Matt Damon interactions."
8. Zoolander (2001) – "We all have that one movie that initiated years of adolescent quoting between friends…this was the one for my dysfunctional friend group."
9. National Lampoon's Van Wilder (2002) – "I struggled to choose my favorite college movie, but ultimately Ryan Reynolds won my heart yet again. Thanks in no small part to Kal Penn I should add.
10. How to Lose a Guy in 10 Days (2003) –  "I had to throw my go to date-night/chick-flick in the top 10. A perfect mix of funny, quirky and romantic that always kept me on board.
Well this was way too stressful and I blame Travis Gunn. Thanks buddy!

– Jake Hubble from Ragtag Partners
---
 Andy H. 
1. In Time (2011): "I get other movies on this list are cinematically better in comparison, however, I love the concept of this movie so much that it holds a special place in my heart."
2. Pulp Fiction (1994): "….Need I say more?"
3. Fruitvale Station (2013): " This movie is full of so much emotion and power. Based on the real life story it's eye opening to the current black lives matter issue, however given that it took place in the early 2000's, I don't think many realized this was an issue way back then too…"
4. Django Unchanined (2012): "Tarantino is a nutcase, and this was the first of his movies I've seen and oh how entertained I was."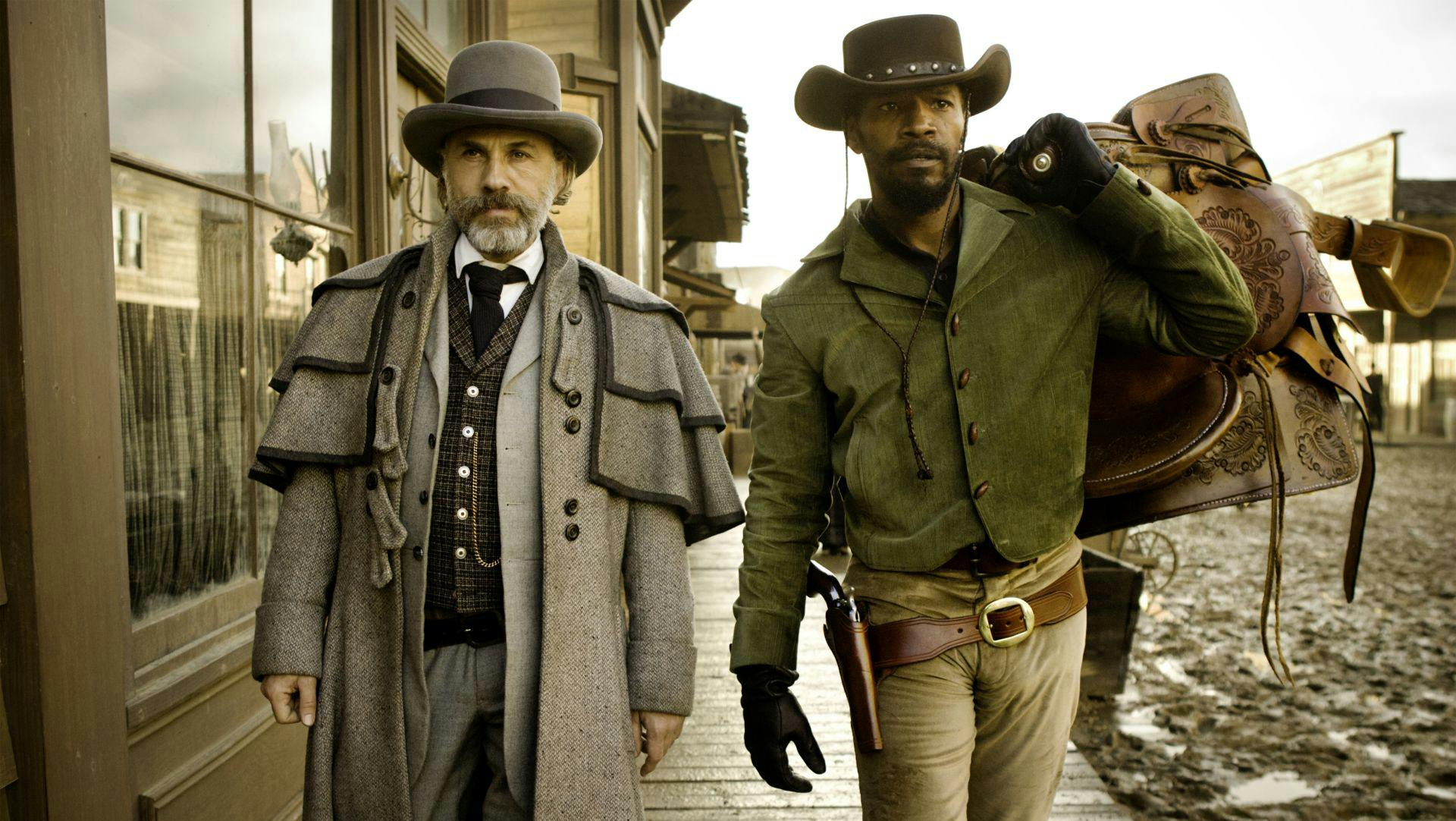 5. One Day (2011): "Another chick flick but brilliantly done in its approach, leaving you depressed yet okay with the ending and just eye opening as to what a year can do to someone"
6. The Best of Me (2014): "Haaaaa….Yeah chick flick. But the switch between current and past was a unique take and I get the book is probably better but I found myself enjoying this story a lot."
7. That Awkward Moment (2014): "I'm not one for rom-coms generally but given the characters remind me a lot of me and my friends, I found it relatable and real in a way"
8. Chronicle (2012): "Creepy and dark, I loved the uniqueness of the first person perspective and it was a wild ride from beginning to end."
9. Neighbors (2014): "As far as comedies go this was unique to me, and had entertainment from beginning to end."
10. Iron-Man 2 (2010): "I loved that the universe these films were in was growing"
---
---
Jeremy P.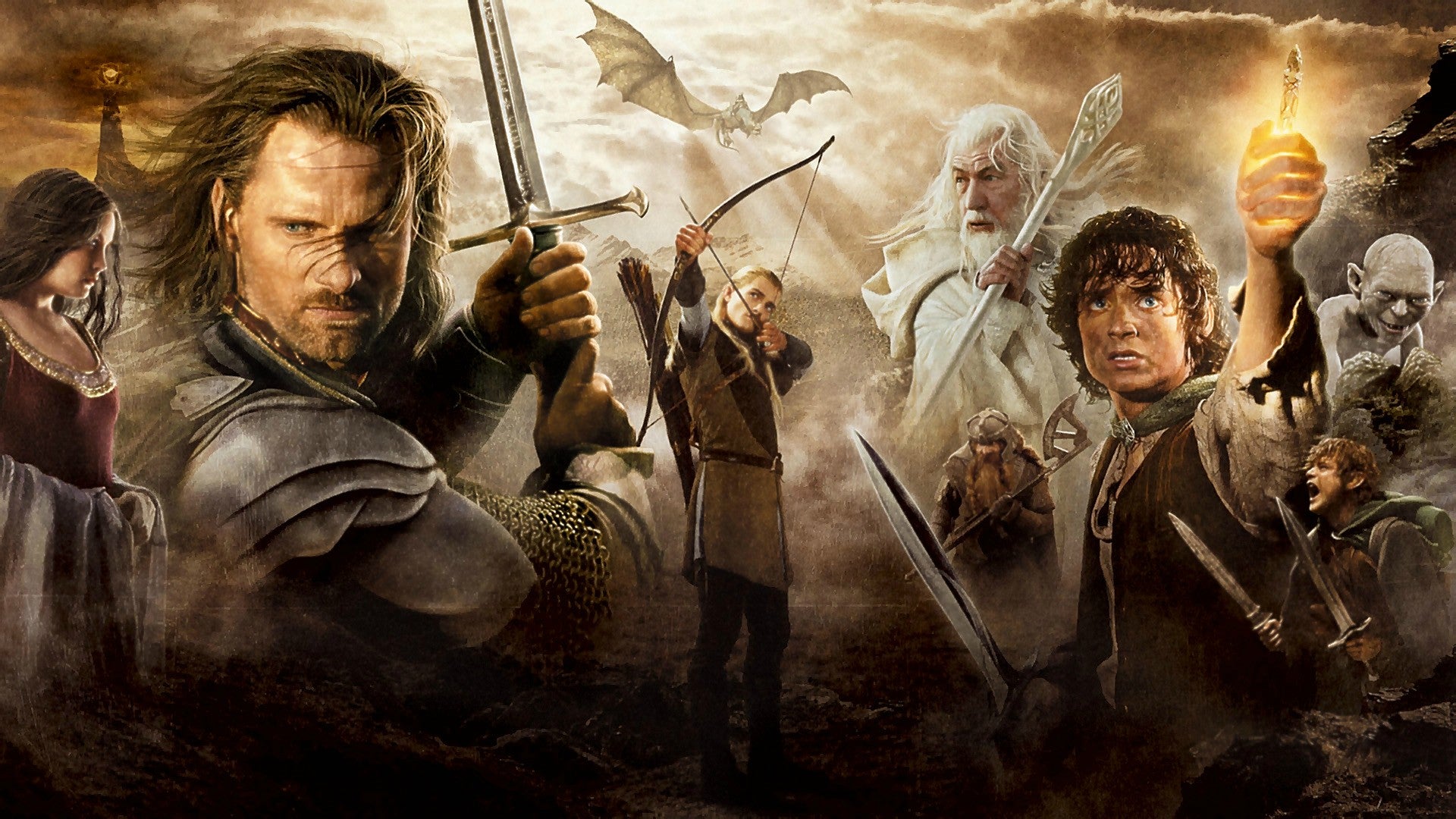 1. The Lord or the Rings Trilogy:  "This goes without saying, but I believe Lord of the Rings is one of the best stories ever told."
2. The Last Samurai (2003): "With the main character, a former US Army Captain, called in by the Japanese Government to eradicate the Samurai from existence, he winds up falling in love with the very people he was called in to destroy. Now fighting for the people the Government want dead, he has to fight to save what he has now come to love. You can't tell me that doesn't sound amazing!"
3. Kingdom Of Heaven (2005): "This is one of those movies where you watch the whole thing, and find something new to like about it every time you watch it."
4. Gladiator (2000): "This is just such a good story. Going form a commander of the Roman army, to fighting for your life in the gladiator pits is just crazy. And on top of it, trying to get revenge on the guy who killed closest thing to a father you had. Crazy!"
5. The Dark Knight Trilogy: "Everyone like Batman, but out of all of the Batman movies made so far, these are the best."
6. The Patriot (2000): "As you could probably tell by now, I like historical movies (lol)."
7. Underworld (2003): "Vampires vs. Werewolves, what could sound cooler!?"
8. Braveheart (1995): "They may take our lives, but they will never take our freedom!"
9. Spirited Away (2001): "This movie will always be on my list of favorites. One of Studio Ghibli's most notable films, it takes you on a magical journey every time you watch it. Truly amazing."
10. Monty Python and the Holy Grail (1975): "That sh** is just hilarious to me and I can't really explain it…"
---
Ben C.
1. The Usual Suspects (1995): "It's a by the book thriller that breaks every rule in the genre with incredible acting from top to bottom."
2. As Good As It Gets (1997): "A realistic script and impeccable performances show how real people have real problems."
3. The Departed (2006): "Even though I've seen it countless times, my heart still races every time I turn in on."
4. Fargo (1996): "What can I say, other than when a crime drama is done well, there is nothing better. Also, it's hilarious"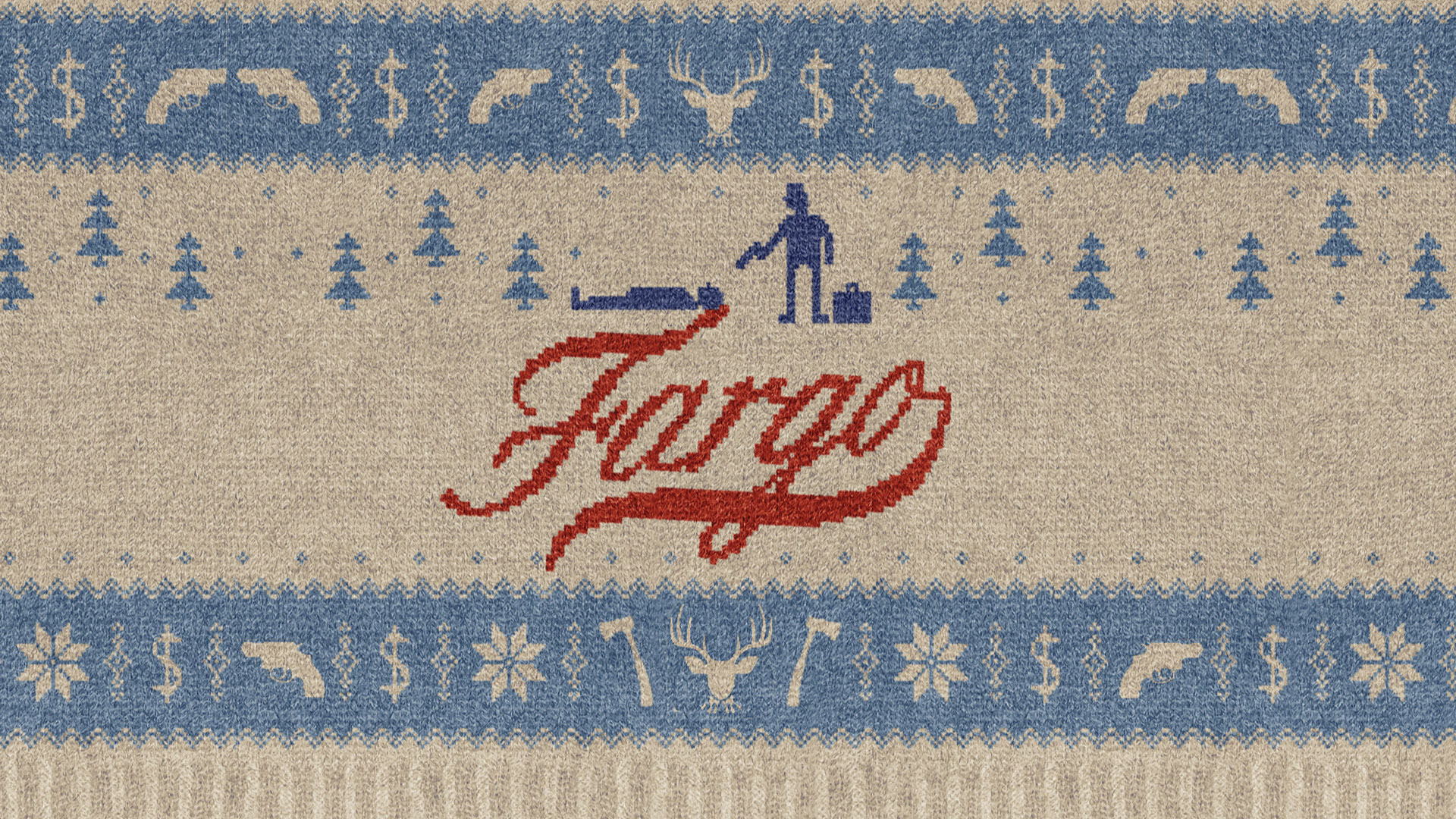 5. The Prestige (2006): "It's a film that doesn't sacrifice style and substance to tell an unbelievable story."
6. Grumpy Old Men (1993): "Kind of more a guilty pleasure than an exceptional film; Jack Lemmon and Walter Matthau are a joy to watch together."
7. Good Will Hunting (1997): "Robin Williams makes everything better and that movie is already perfect."
8. Airplane! (1980): "The first movie I ever had to stop and rewind to make sure I didn't miss anything."
9. Live and Let Die (1973): "Not the best Bond movie by any stretch, but it's the first I ever saw so it has more sentimental value. Plus, Sheriff JW Pepper."
10. Speed (1994): "My favorite pure white-knuckle action movie."