The Oscars are tonight, in case you didn't know already, and we are all curious to see who will take home the gold statue for Best-Picture. As always, it will be a competitive race for the illustrious Oscar and it's never an easy race, but for now, let's look back at all the winners and rank them from best to worst of the new millennium.
15. The Hurt Locker (2009): I can't be the only one who finds this movie seriously overrated. 2009 was a stacked year with films people re-watch more than Kathryn Bigelow's war drama. This was a year we had District 9, Inglourious Basterds, Up, Up in the Air, and Precious. Those are all movies that made a bigger impact on audiences while being equally captivating and technically sound.
---
14. The Artist (2011): A beautiful homage to the silent era of film making, it's a joyful experience if you're a movie fan, but it doesn't mean its endlessly re-watchable. It's a quality picture that boasts a cute love story and an even cuter dog, but it will get lost in the shuffle as a Best-Picture film if it hasn't already.
---
13. Crash (2005): One of the most controversial wins arguably in history, Crash saw a film that preached the negative aspects of discrimination through an interwoven story that connects all the characters together. I enjoy this film, but I see where it stands as less of countless greats in this category.
---
12. Chicago (2002): From the director of Into the Woods, Rob Marshall was known in Hollywood after his directorial masterpiece that is the musical, Chicago. Whether you like or dislike musicals, this is a masterful mixture of stage to film adaptations that captured the Jazz Era effortlessly while making it sexy and well performed.
---
11. 12 Years a Slave (2013): As great as this movie is, it's usually on the lists that people can only watch once. It's gloomy, aggravating, and all around depressing that this was a true story. It helped Lupita Nyong'o snag her first nomination and win for Best-Supporting Actress and made every sane American tear up with heartbreak.
---
10. A Beautiful Mind (2001): The early 2000's were run by Russell Crowe and it isn't hard to see why. If it wasn't for his real world antics and controversies the guy would have more than one Oscar win to his name, but he cemented his diversity and endless talent in this Ron Howard directed biopic about John Nash.
---
9. The King's Speech (2010): Seeing Colin Firth in Kingsman was one of the great surprises, but before he was bashing in heads with a fancy umbrella he was stuttering his way into a movie that would eventually give him a gold statue on his mantle. Deep rooted in Shakespearean style roles, taking on a stuttering King was likely nothing, but you wouldn't have known if you saw the film. It includes an all star cast consisting of Helena Bonham Carter and Geoffery Rush respectively in subtle and gripping roles that take them away from the fantasy style roles people may know them for.
---
8. Million Dollar Baby (2004): Clint Eastwood does what he does best and that's paint the harshest realities people have to face and the uphill challenges different people face in order to achieve their goals. It's one of the most beautiful but somber films in his catalog without having to shoot hundreds of men. Hilary Swank and Morgan Freeman are as great as you'd expect from those two and Eastwood is, well, Eastwood.
---
7. Slumdog Millionaire (2008): Danny Boyle has always had a bright and colorful style that becomes a character in of itself in his movies and it was when the British director chose to take on the rags to riches tale of brotherhood, love, and desperation. It's brutal, but beautiful and doesn't let up on it's deeply infectious narrative, and it gives one of the most addictive Bollywood style songs to America while staying true to its inspirations.
---
6. Argo (2012): The movie that confirmed Affleck as a director and vastly improved actor, Argo is superb film making from one of the best young directors working today. A political thriller/drama that amassed a perfect cast to tell a harrowing story that, even though the Canadians a lot of the work in real life, showcased what American's will do to get their own out of harm's way.
---
5. Birdman (The Unexpected Virtue of Ignorance) (2014):  Some find it pompous, some find it exhausting, and that's okay, but it doesn't make Birdman less of a masterpiece and accomplishment by Mexican director Alejandro Inarritu. We see Michael Keaton in a way that we haven't seen him before in a film that presents us with so many great performances that the majority of the cast could have won Oscars that year. It's a mind-bending film with a unique story and hilariously smart dialogue that makes even the least knowledgeable film fans smile, even if it's a little bit.
---
4. Gladiator (2000): "Are you not entertained?!" I was very entertained by Ridley Scott's masterpiece and it still holds up effortlessly. In Russell Crowe's award winning turn as Roman general turned gladiator, we are treated to an epic that is a feast for your eyes that revived a genre that has now since dissipated into a wheat field of cheap knock offs trying to recapture what Ridley Scott was able to create in the year 2000.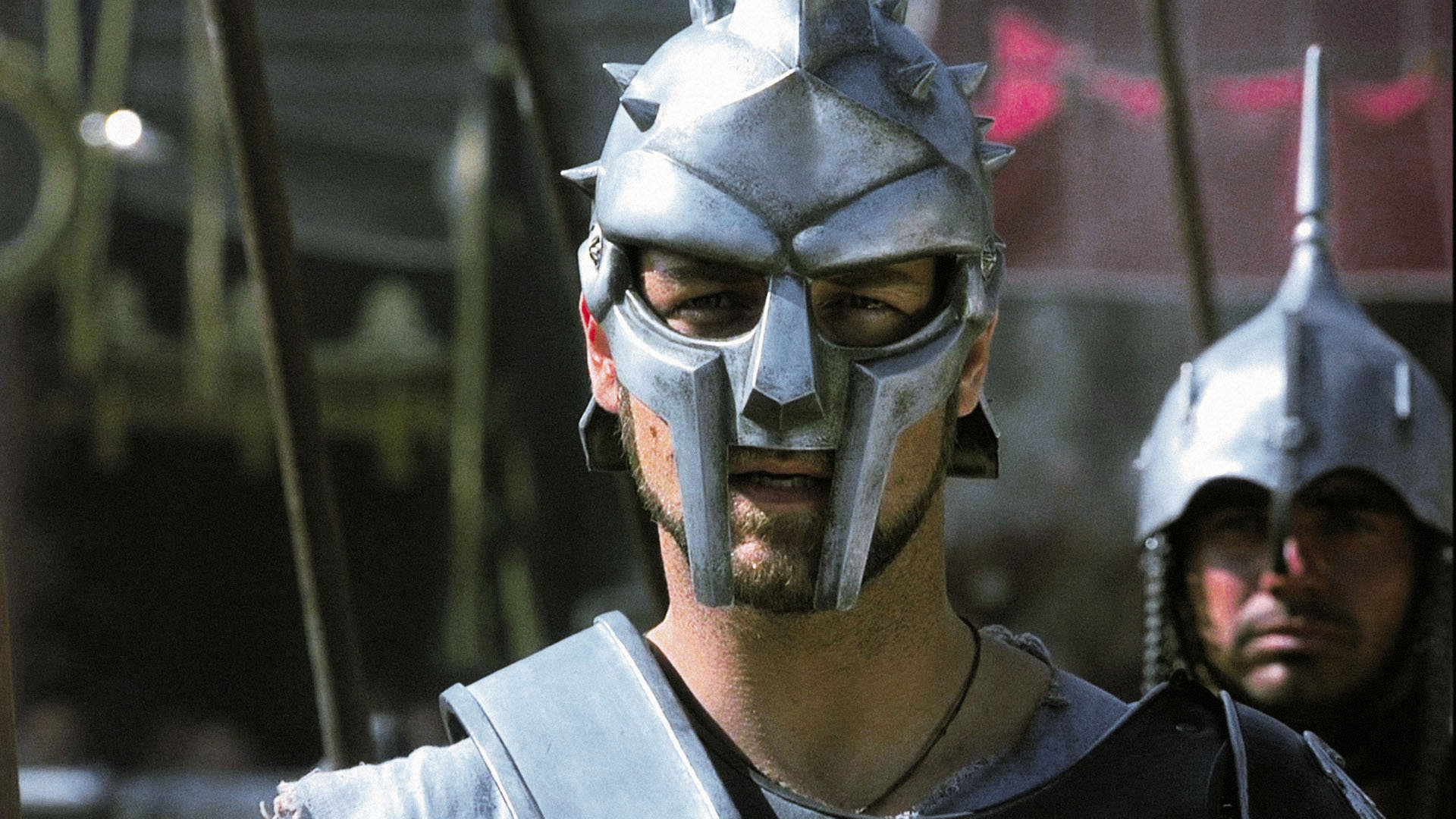 ---
3. No Country For Old Men (2007): This may be one of the Coen's best films, let alone one of the best films ever made. Is that a bold statement? Eh not really. A film that doesn't even have a soundtrack made for a compelling psychological thriller/western with bad haircuts and all. Bardem received the Oscar for Best-Supporting actor for a reason and the cinematography is, as always, top notch.
---
2. The Departed (2006): Scorsese was long overdue for a Best-Director Oscar as well as a Best-Picture win, but he finally scored one with his Boston crime-drama starring his muse that isn't named Robert DeNiro and he brought one of the best casts ever assembled for a (good) film. Matt Damon, Jack Nicholson, Mark Wahlberg, and many more make for a highly entertaining cat and mouse game that delivers shocks, jolts, and electrical currents of excitement throughout in a way only Scorsese has ever been able to do.
---
1. Lord of the Rings: Return of the King (2003): Um hello? This is one of the best films EVER MADE (and a personal favorite) so it's no question why it's my number one Best-Picture winner of the last 16 years. It was one of few heavy genre pictures that took home all the gold. Normally biopics, period pieces, or a film not too many people have seen are the films that take home the title of "Best-Picture" of that respective year, but this was the clear cut winner on many levels.