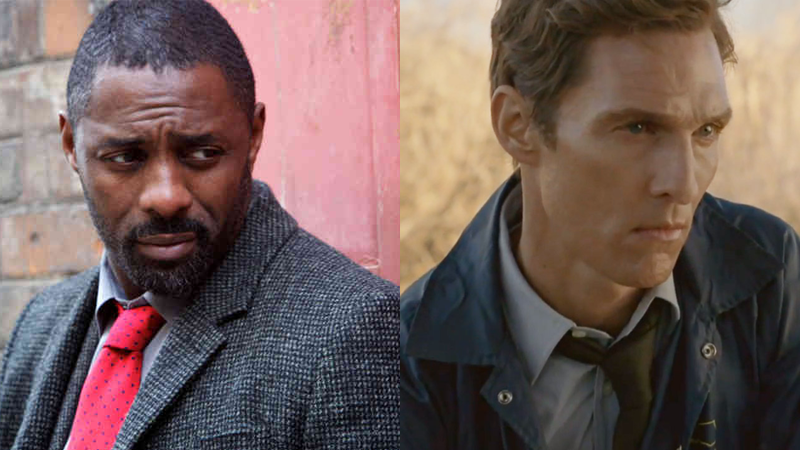 Nearly every Stephen King book is worth a movie out of and The Dark Tower adaptation has been screaming for a quality film since it came out almost three decades ago. The project has been with Sony Pictures since 2007 where it bounced around nearly every other major film studio and it looks like Sony has made the big moves to cast their all star talent for the villain and the lead.
The film will star the aforementioned Idris Elba (Luther, Pacific Rim) and Matthew McConaughey who was last seen trying to save Earth in Christopher Nolan's Interstellar. Directing these two A-listers will be  director Nikolaj Arcel, writer & director of the award winning A Royal Affair. He will be co-writing with Akiva Goldsman (A Beautiful Mind) and Jeff Pinkner (The Amazing Spider-Man 2).
Elba will be taking on the role of "The Gunslinger" and McConaughey will be his foe known as "The Man in Black", not to be mistaken with the people who arrest and monitor aliens for a living.
The only concern I have is the month they want to release the film. While it's the month I was born in, January is not a month you tend to throw "good" movies under. January tends to be the dumping ground for lackluster films during the start of Oscar season because studios tend to not have much faith in them. Either way, shooting starts in less than two months in South Africa. There will be slight, but significant changes to the story and narrative in order to make the production of the film more manageable.