YOU BLEW IT! That's Neil Blomkomp's mother screaming at him not living up to the expectations set upon him after making District 9. If you recall, Blomkamp was the director set to take on the next Alien movie, but with the failure Chappie adding to a negative slope of quality films from the South African director, grandfather Ridley Scott decided it was time to show the youngling how it's done (hopefully).
Covenant is the next installment to the iconic Aliens franchise Ridley Scott started back in 1979 and will be the origin to the origin that is Alien and Prometheus. Don't worry, Scott will be doing what X-Men: Days of Future Past did by giving a big middle finger to the turds in the franchise and fix up the timeline (hopefully) and make everything right in the universe… hopefully.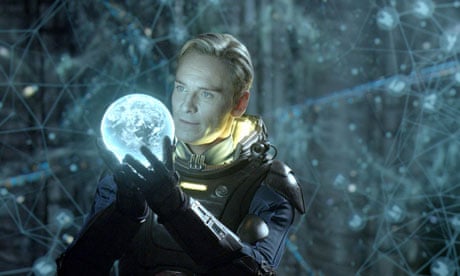 The cast for this sequel/prequel includes: Jussie Smollett (Empire), Amy Seimetz (The Girlfriend Experience), Carmen Ejogo (Selma), and Callie Hernandez (Machete Kills). Returning is Michael Fassbender as android pilot David. It is "unclear" if Noomi Rapace, star of Prometheus will make her return after the events of the film, but don't hold out too much hope. The rest of the cast will include, Danny McBride, Demián Bichir (The Hatefull Eight), and Katherine Waterston (Steve Jobs).
I was captivated by the story of Prometheus but I am on the one side of the coin that enjoyed and others in the film world did not share my love. While this cast is talented and easily recognizable, Scott is no stranger to great casts being in awful movies, but after his success on The Martian (2015) proving to be a retread in the right direction we have to hold out hope for the iconic director that he can rediscover that sci-fi/horror magic he's given us in the past.