Who would have imagined the massive success of the rebooted Planet of the Apes franchise? Not many, that's for damn sure. When you see James Franco in a trailer with a CGI primate, you tend to be more on the skeptical side with an injection of confusion, but once you see the film it becomes the vaccine you didn't know you needed. Getting the second installment of the film, we jumped years into the future of this world divided by humans and apes and their missions to survive while keeping those they care for safe. Clashing worlds with similar mindsets set the tone for the Dawn of the Planet of the Apes and that momentum is likely to carry into the third installment of this impressive rebirth.
War for the Planet of the Apes director Matt Reeves gave a scenic picture of what appears to be a motion capture actor for one of the apes and likely either regular human actors (or just other mo-cap actors) on a horse, on a beach: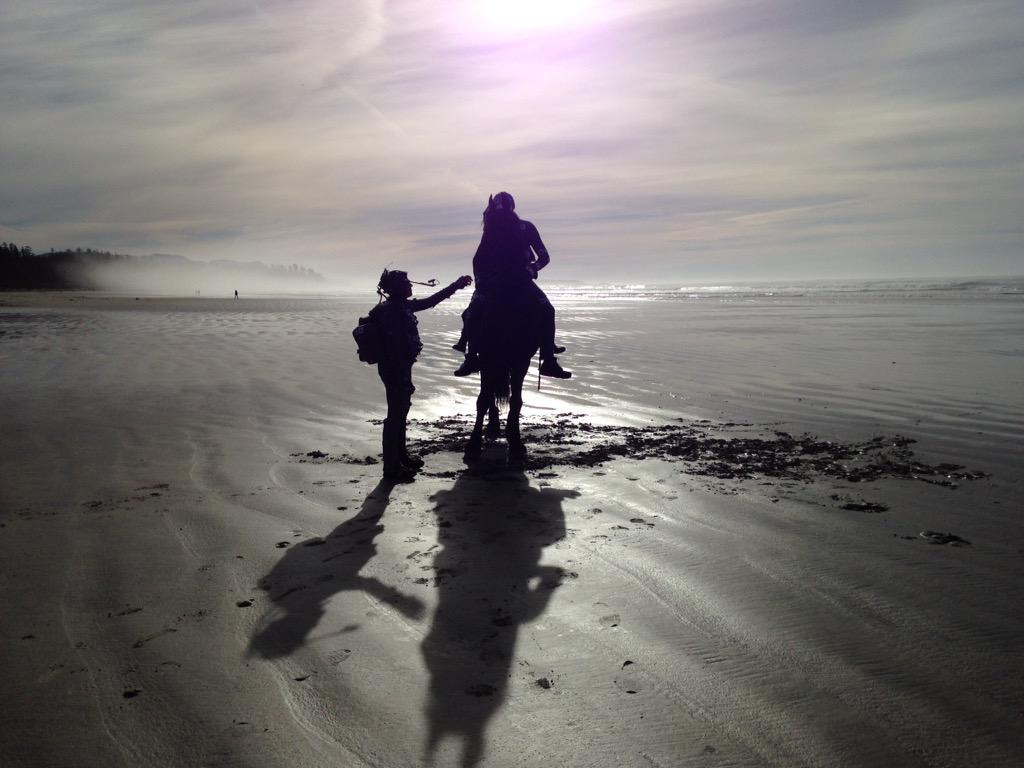 This photo alone sets my heart racing. With this film, we will likely be getting what most of us have been dying to see, and that is how the Apes took over our Earth. With the beach as the photo's setting you have to wonder if there will be a tie in to the famous ending of the original Charlton Heston film where Lady Liberty is crumbled in the background. Either way, what an exciting world to live in if you're a movie fan.