The dust has yet to settle on Earth or on Tatooine, but I figure there is better time than to discuss the final Star Wars: The Force Awakens trailer and what I liked and noticed throughout, but first, the trailer…
A long time ago in a galaxy far, far away…
Wow. Where do we begin? Well, I guess the beginning of trailer…
Let's start with J.J. Abrams bringing realistic looking shots back into the Star Wars universe. One of the many issues with the prequels has always been the over-reliance on CGI rather than real life sets and settings to level out the computer generated backgrounds and characters, but that seems to be no longer an issue.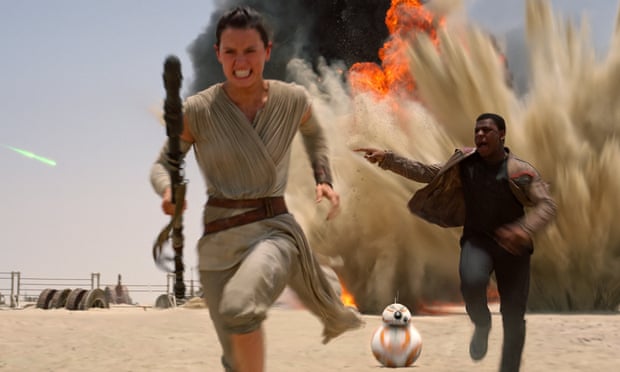 Second, what is John Boyega's Finn seeing that makes him stop being a Storm Trooper? It's the mysteries like these that should capture our attentions and imaginations, but the real star, whether some care to admit it or not, is Daisy Ridley as Rey. Through John Williams' beautiful new score, we get an intro to the scavenger as she appears to gaze into the distance with the same look Luke had in the first film. It's not long into the trailer do we hear what sounds like a glimpse of Lupita Nyong'o's voice as an unknown character.
Later on we get some confirmation that Kylo Ren (the masked villain with the red lightsaber) is indeed a Darth Vader groupie. He holds the burnt helmet of Darth Vader and proclaims that he will finish what he started and it's then you know this man does not realize Vader himself became good. Later on he is unmasked where you can only see his hair as he is in the snow covered woods ready to duel Fin with his blue lightsaber.
Not only does this trailer make point to tell us who our main characters are, but it lets the world know that diversity is not a big deal when it comes to films. A black lead and a female lead are only two of the many great rumored characters in the rebirth of a religion aka Star Wars. Every time I watch the trailer, it's like….
The force runs through me…oh those were just chills from excitement, my mistake!